Take a Course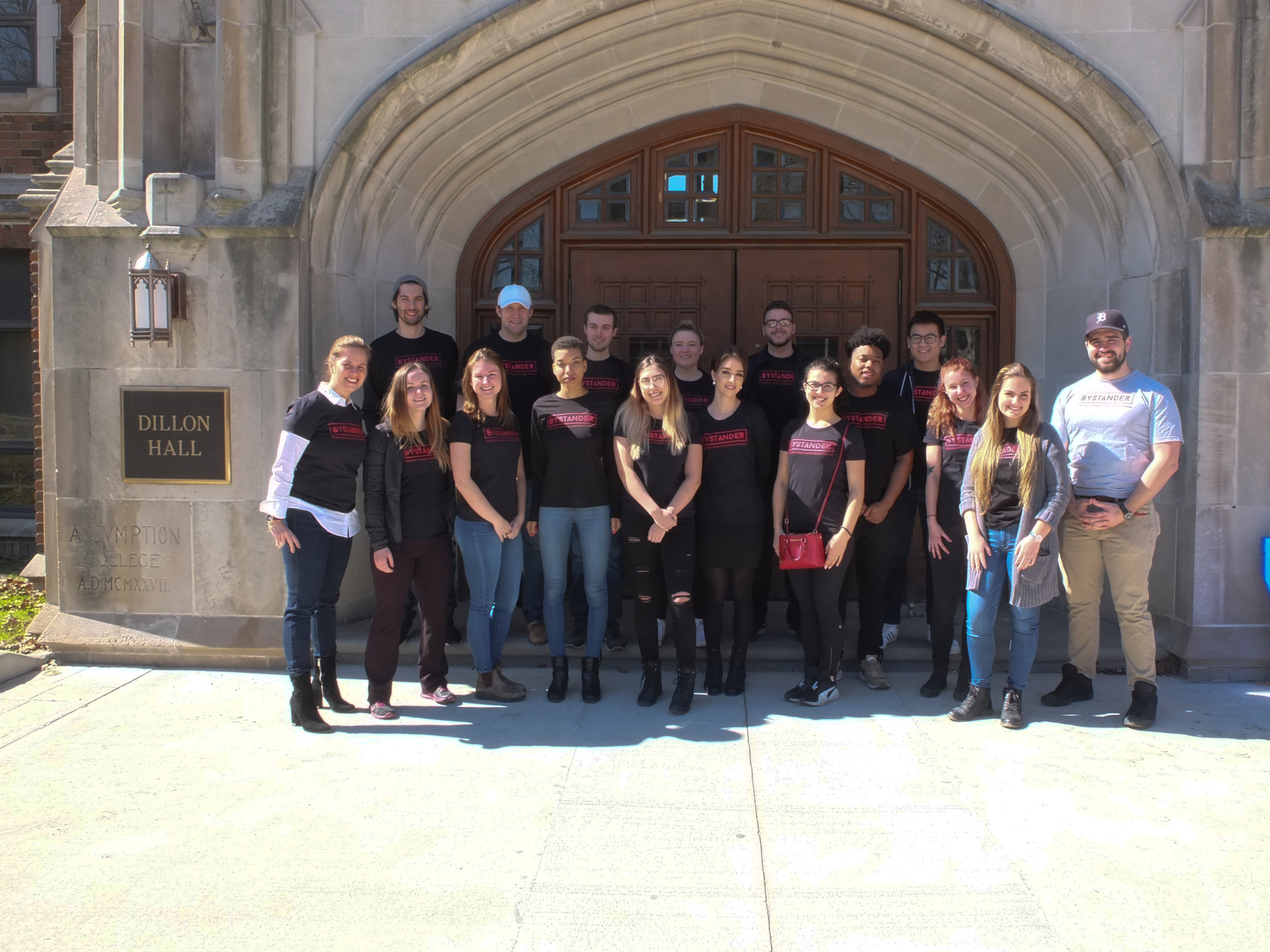 The Bystander Initiative offers two courses that prepare you to lead BI workshops: Practical Strategies for Social Change (3500) and Practicum in Social Change (4500)
What Students Are Saying:
Course 1: Practical Strategies for Social Change: Intervening to prevent sexual assault
You will learn about:
Sexual assault – what is it? Where and when is it most common? What are the power dynamics that underpin coercive behaviour and violence?

The psychology of the "bystander effect" – why people often don't help in emergency situations, and how this reluctance can be overcome

Linking theories and methods of personal change to broader social change

Impacts of sexual assault and attempted sexual assault on victims-survivors, and how to appropriately support friends in crisis
This course opens space for dialogue between students with different levels of experience and knowledge on the topic. Individually and collectively, you will deconstruct rape myths and trace how these ideas have become embedded in popular culture, social institutions, and your own thinking. In other words, the course sheds light on how a whole society learns to tolerate sexual violence, and explores what "unlearning" might look like.
The course draws on the most recent research on sexual violence from a range of fields, including sociology, psychology, law, history, statistics, masculinity studies and gender studies. You will explore different approaches to fighting violence on campus and across the community and develop projects that engage ordinary people in this work.
Half of the students in course 1 go on to course 2 where they deepen their knowledge of sexual assault prevention, learn to deliver the BITB® workshop, and lead workshops for other undergraduates.
Course applications go live October 1 for Winter term and April 1 for Fall term.
Course 2: Practicum in Social Change
You will intensify your knowledge of sexual assault prevention, learn BITB® materials, and practice how to respond thoughtfully to questions or challenges from workshop participants. After mid-term, successful trainees will facilitate workshops for others.
Working with your co-facilitator, you will:
Dissect, reconstruct, and learn the BITB® workshop materials

Rehearse your delivery privately and in front of classmates

Respond to questions and challenges from classmates

Receive feedback and coaching from your peers, teaching assistants, and the course instructor
This intensive senior practicum pushes you outside your comfort zone. While a deep knowledge of BITB® is vital to success, the course also develops personal responsibility, teamwork, empathetic listening and responding, and other important communication skills. Everyone has something to offer, and everyone has different work to do.
Students in the practicum address the fear of taking a public stand on a controversial issue, and learn to offer constructive critique to classmates and to receive it from others. Working through differences in world view and facilitation style, you will develop the capacity to spark and mediate a wide range of discussions in a workshop setting.
One of the most rewarding aspects of this course is the opportunity to work on a common social issue with people from a broad range of backgrounds, life experience and fields of study. This practicum creates and fosters an informed, caring community dynamic that facilitators then learn to reproduce in workshop settings.
Course applications go live October 1 for Winter term and April 1 for Fall term.